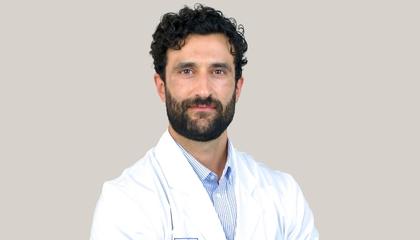 Dr Luis Novoa Lamazares
Dermatologist & Infectious Diseases Specialist
Spanish - English - Galician
Treatment of skin, hair and nails
STD treatment: oral and genital lesions
Book an appointment
Discover more about me
Dr. Luis Novoa is a specialist in Dermatology and Internal Medicine at Turó Park Clinics, in Barcelona.
As a dermatologist he offers treatments of skin, hair, nails, oral and genital mucosa whilst adopting a focus on the wellbeing of the patient. And as an infectious disease specialist he offers treatment for STDs/STIs.
He is fluent in Spanish, Galician and English.
Education
He graduated in Medicine from the University of Santiago de Compostela and was a resident doctor specialised in Internal Medicine at the POVISA Hospital in Vigo and in Dermatology at the Hospital Universitari Sagrat Cor in Barcelona.
During his residency, he did additional external rotations in the Infectious Diseases Service and in the Systemic and Autoimmune Diseases Service at the Vall d'Hebron University Hospital.
In these fields he has authored or co-authored several articles in national and international medical journals and has participated as a speaker or lecturer in numerous courses and training sessions.
Dr. Luis Novoa is very involved in research, regularly contributing to international studies through talks and scientific publications. Among them, he has had a focus on topics such as the diagnostic and therapeutic approach to chronic diarrhoea, hepatocerebral degeneration, and parvovirus B19 in the adult.
Publications in the National Institute of Health: PubMed.gov
Medical associations
Dr. Luis Novoa Lamazares is an active member of the most relevant societies in his field: the Spanish Society of Internal Medicine (SEMI), Spanish Academy of Dermatology and Venereology (AEDV), the SEMI Clinical Ultrasound Working Group and the Illustrious College of Physicians of Barcelona.
Discover the opinions about our doctor and leave your own.
Schedule an appointment with Dr. Luis Novoa