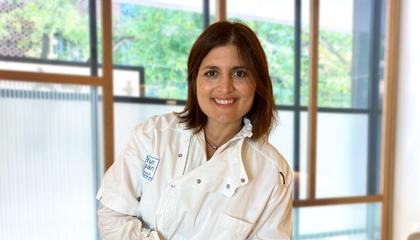 Dr. Silvana Bonino
Gynaecologist
Spanish - English - French - Portuguese - Catalán
Chorion Biopsies and amniocentesis
Obstetrical and gynaecological ultrasound
Book an Appointment now
Discover more about me
Dr. Silvana specialises in obstetrics and gynaecology, and sub-specialises in foetal medicine. She has over 15 years of work experience in this field, and this level of expertise is apparent in the procedures she carries out. In her two most recent occupations she worked as a sonographer and as a gynaecologist and obstetrician.  
Education
Silvana graduated with a degree in medicine and surgery from the Universidad Autónoma de Barcelona in Spain. She then went on to specialise in obstetrics and gynaecology in the Hospital Clínico de Barcelona. To further enhance her knowledge she sub-specialised in foetal medicine in the FMF in London, and undertook chorion biopsy training for two years. She got the Diploma in foetal medicine from Professor Kypros Nicolaides.
She is very involved in this field, taking part in congresses, and conferences, participating in papers and posters presentations, and formulating publications.
Discover the opinions about our gynaecologist and obstetrician, and leave your own.
Universities and medical societies
Silvana is a member of several societies: the Spanish Society of Obstetrics and Gynaecology (SEGO),the Section of Ultrasonography of the Spanish Society of Obstetrics and Gynaecology (SESEGO) and the International Society of Ultrasound in Obstetrics and Gynaecology (ISUOG).
Book an appointment with Dr Silvana Bonino