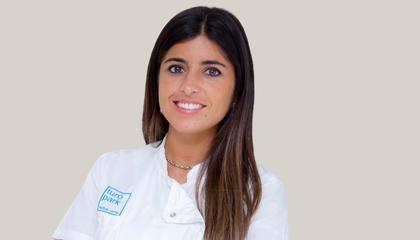 Discover more about me
Dr. Flor Gómez is a dentist specialized in general dentistry and reconstructive fixed and removable prosthetic dentistry (Crown and bridge work with or without dental implants). She speaks English, French (basic) and Spanish.
Education
She obtained a post-graduate diploma in Oral Surgery from the Universitat International de Catalunya (UIC) and one in Sinus Lifts (Universidad de Navarra).
Dr. Flor Gómez is also a master graduate in Neurofocal Therapy at the Hospital Sant Juan de Deu, Barcelona.
Discover the reviews on this Doctor and leave yours.
Schedule an appointment with Dr Flor Gómez