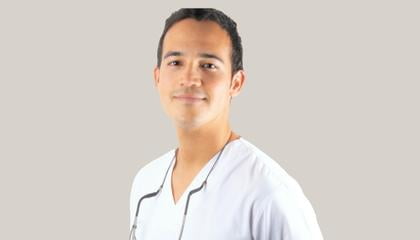 Discover more about me
Our dentist, Dr. Jaime Guinovart takes care of giving you the perfect smile at Turó Park Dental Clinic.
Dr. Guinovart currently combines clinical practice with teaching. For years, he has been exclusively dedicated to oral rehabilitation and aesthetic dentistry, which he complements as an associate professor in the Master of Oral Rehabilitation and the master of Temporomandibular Dysfunction and Articulation at the International University of Catalonia.
In addition, he collaborates with various dental institutions, as Medicaline and Dentsply, as speaker of courses and talks for other doctors on his specialty.
Passionate about his profession, he strives to offer the best version of his work every day.
"My job is not to treat teeth. My job is to improve the quality of life of my patients, so that they know that I am there for what they need "
Education
Graduated from the International University of Catalunya, Dr. Guinovart is a highly experienced dentist specialized in Aesthetic Dentistry and Oral Rehabilitation. He has obtained various recognitions for his work, highlighting the award for the Best Rehabilitation Case at the SEOC Congress of Dental Aesthetics. After completing his master's degree, he pursued his training in dental implants at the University of Granada.
Discover the reviews of this Doctor and leave yours.
Universities and medical societies
Schedule an appointment with Dr Jaime Guinovart