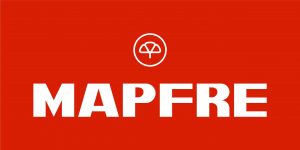 Mapfre Salud Reembolso is one of the insurance policies offered by the company Mapfre, currently nᵒ 1 of the Spanish insurance market. Unlike other insurance policies that work with a network of doctors, it offers the insured the freedom to choose their doctor and health center as they wish.
Mapfre Salud's reimbursement is therefore one of the insurances that allows you to get a full reimbursement for your consultations and treatments in our clinic.
Today we explain you everything you need to know about the coverage and conditions linked to this insurance.
Reminder about how health insurance works in Spain
In Spain, the public health system is not linked to the private health system: both systems coexist, but it is necessary to have private insurance if one wants to access the private system and benefit from a certain level of coverage.
Therefore, if you decide to contract a mutual insurance company in Spain, you will have access to general practitioners and specialists who work in private clinics and therefore do not depend on Social Security.
There are two types of insurance policies in Spain:
Insurance policies work with a "medical cadre", that is, a network of doctors, centers and hospitals. 
You must choose your doctor from among those offered by your insurance company (cuadro médico).
The insurance covers basic services (doctor's visit, medical check-up, medical tests, etc.).
Generally, hospitalization costs are not covered.


The coverage offered by Mapfre Salud reimbursement
Mapfre's "reimbursement" insurance policy allows its policyholders to freely choose the health professional and hospital they wish to visit in each situation and to be reimbursed between 80 and 90% of the expenses incurred. It covers the insured and their dependents in Spain, but also abroad (up to 12,000 euros).
This insurance policy is divided into several modules with specific reimbursement conditions:
Module for the reimbursement of outpatient expenses
General medicine, pediatrics, nursing, outpatient care in medical centers, etc.
Specialized outpatient medicine + exams and tests
Special services and care available at Mapfre centers (preventive medicine, basic dental care, osteopathy, assisted reproduction, etc.).
Module for reimbursement of hospitalization (90%)
24-hour telephone medical assistance (including pediatrics)
Reduced rate treatments
Surgery for myopia, hyperopia, astigmatism and presbyopia.
Genetic study of obesity
Cosmetic treatments
Alternative Medicine
4D Ultrasound
And much more
Optional covers from Mapfre Salud reimbursement
In addition to the basic coverages included in the insurance policy, you can also subscribe to additional coverages:
This option offers extended dental coverage with reduced deductibles on certain services for patients over 15 years of age.
It allows the reimbursement to increase the maximum reimbursement limit per insured person for one or more years and for one or more illnesses.

How much does Mapfre Salud reimbursement cost?
The price of an insurance depends on several elements, among them the number of insured, their age, profession and state of health, as well as the additional coverage and the desired options.
To obtain a free estimate, you can contact Mapfre directly or fill out the form available on the company's website.
Do not hesitate to contact us by email (contact@turoparkmedical.com) or by phone (+34 932 529 729), if you need more information about the reimbursement of the treatment in the clinic. We will be happy to inform you in English!
Do you need an English speaking doctor?
Book an appointment now!