The Turó Park Medical Center's oral and maxillofacial surgery consultants are specialized in treating many diseases and injuries to the head, neck, face and jaws as well as the hard and soft tissues of the mouth, jaws and face.
Our oral and maxillofacial surgery consultants are also specialized in the placement of dental implants and the removal of wisdom teeth.
Our English Speaking Oral and Maxillofacial Surgery Service in Barcelona
Wisdom teeth
Dental implant
Sinus lift
Piezosurgery
Orthognathic surgery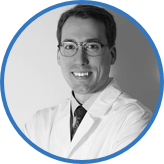 Dr. Alejandro Mazarro
English Speaking Maxillofacial Surgeon in Barcelona
Catalan - Spanish - English - French
View profile
You need a dentist ?
Meet our dentists or contact us to get a quick appointment!