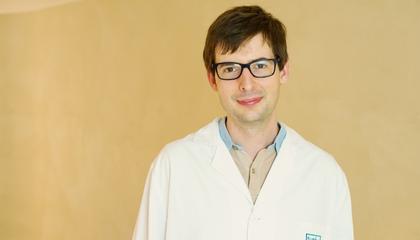 Dr. Pau Rello
Cardiologist
English - Portuguese - Spanish - Catalan
Color Doppler echocardiography
Holter ECG (heart rate monitor)
Ambulatory Blood Pressure Monitoring (ABPM)
Book an Appointment now
Discover more about me
Dr. Rello is an English-speaking cardiologist at Turó Park Clinics. He specializes in clinical cardiology, with training in cardiac imaging, management of arterial hypertension, cardiac arrhythmias, heart failure, ischemic heart disease and valvular heart disease.
"I will welcome you to take care of your health by focusing on prevention, diagnosis, monitoring and treatment of cardiovascular diseases, in order to comprehensively assess and offer the best prevention and treatment options in a personalized way."
Education
Dr. Rello graduated in Medicine and Surgery from the Universitat Autónoma de Barcelona at the Hospital de la Santa Creu y Sant Pau in Barcelona and received training during his career at the same hospital. Subsequently, he completed his residency in Cardiology at the Vall d'Hebron University Hospital.
During his residency he spent a training stay in the cardiovascular and respiratory critical patients unit of the Royal Brompton Hospital in London and in the advanced heart failure unit of the University Hospital of Bellvitge.
He also has a Master's degree in acute cardiac care from the Universidad Internacional de Menéndez Pelayo and a diploma and a Master's degree in research methodology from the Universidad Autónoma de Barcelona.
In this field he is very involved in research, collaborating in several projects related to the management of infective endocarditis, heart failure, treatment of ischemic heart disease and valvulopathies.
Dr. Rello has also participated as a speaker at several national congresses and is a collaborating professor at the Autonomous University of Barcelona.
Discover the opinions about this doctor and leave your own.
Universités et sociétés médicales
Dr. Pau Rello is an active member of the most relevant societies in his field: the Societat Catalana de Cardiologia, the Sociedad Española de Cardiología and the European Society of Cardiology.
Book an appointment with Dr Pau Rello