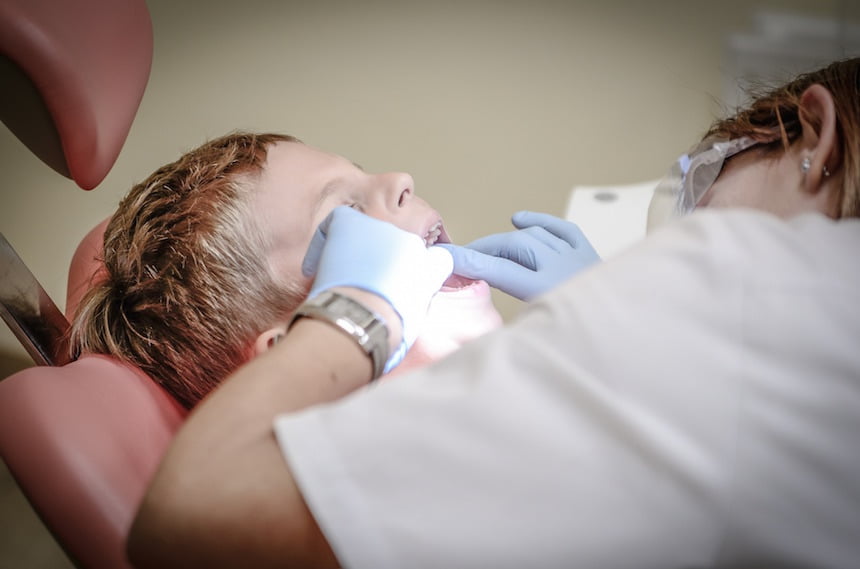 Looking for an English-speaking dentist for your children in Barcelona?
Turó Park Medical and Dental Center are experts in pediatric dentristy.
We love seeing the healthy smiles of babies and children in our office.  We want to help you teach your children how to take care of their teeth, so here are some answers to questions parents commonly ask us.
Yes, you still need to take care of your baby's mouth, even if they don't have yet have teeth.
Did you know that sharing spoons, cups or toothbrushes with your child can transfer harmful bacteria to your baby's mouth?
Even cleaning his or her pacifier with your mouth could lead to tooth decay down the road. Your baby can catch the germs from your mouth through your saliva.  Before your baby has teeth, gently wipe the gums clean with a clean, damp washcloth each day to remove harmful bacteria and to help baby get ready for the sensation of a toothbrush in their mouth.
Yes, you need to brush baby teeth, even though they will lose them.
Start cleaning baby teeth as soon as they come into the mouth – usually around age 6 to 10 months.
Use a baby toothbrush with a small amount of fluoride toothpaste the size of a grain of rice.
Brush twice a day, morning and night.
Yes, we recommend an electric toothbrush for children.
The best toothbrush for your child is whichever one they are mostly likely to use.  The novelty of an electric toothbrush may help make tooth-brushing less of a battle every morning and night.  Kids may have difficulty doing a good job cleaning their teeth because they are still learning how to hold a toothbrush.  A built-in timer helps keep everyone honest. An electric toothbrush can help make sure their teeth are extra clean and that their next visit to the dentist is a piece of cake!
We recommend choosing soft bristles and a child-sized toothbrush head for both manual and electric toothbrushes.  For children ages 3-6 years use a pea-sized amount of toothpaste.  It is also important to watch your children brush their teeth to make sure they do not swallow their toothpaste and spit it out instead.
Yes, we want to see your children every 6 months at Turó Park Medical and Dental Center.
At this visit we will provide a dental check-up, cleaning and profesional varnish application.  We recommend applying a fluoride varnish (like nail polish on nails) to your children's teeth 2-4 times a year.
Fluoride helps make teeth resistant to tooth decay. These visits can end up saving you money in the long run: Research has shown that By their 5th birthdays, total dental care costs were 40% lower for those children who had been to the dentist before their first birthday (American Association of Pediatric Dentistry).
Poor dental hygiene and periodontal disease have been linked to some life-threatening illnesses such as heart disease, diabetes, and breathing disorders later in life.  By taking care of your children's teeth and mouth, you are helping them to lead healthier lives and saving money.
Start investing in the future of your children's oral health by calling our English-speaking office staff or book your appointment online.