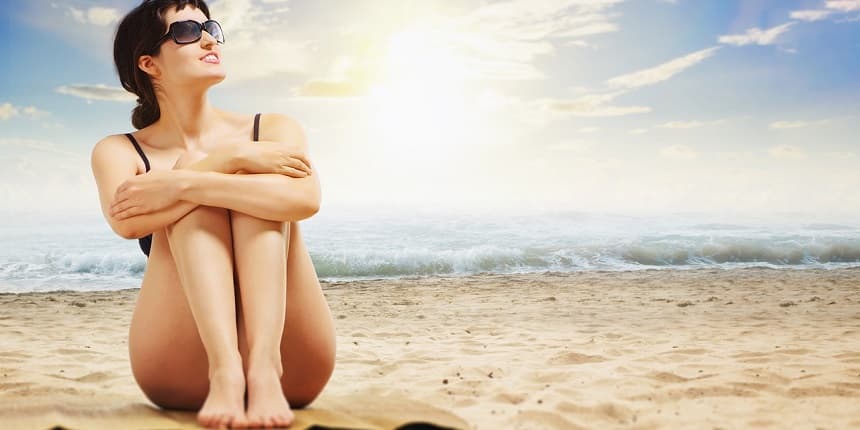 How to adapt my skin to the seasonal changes?
Turó Park Medical's English-speaking Plastic Surgeon, Dr. Noemi González Muñoz offers some tips for how to "weather" changing seasons, temperatures and levels of moisture in the air so that your skin can look its best.
Take advantage of beauty sleep
You can add back moisture to the air (and your skin) by sleeping with a humidifier at night in your bedroom or an essential oil diffuser with some lavender or peppermint oil to ease stress and help you fall asleep. Add a thicker or heavier skin cream or layer a cream over a facial oil (Argan oil for example) for extra moisturization overnight.
Don't forget the sunscreen
Wearing a broad-spectrum sunscreen daily is the single most important thing you can do to prevent the signs of aging on your face and neck. You want to make sure that it has at least an SPF of 30 and protects against UVA and UVB rays. Keep it simple by choosing a combination daily moisturizer with built-in sunscreen so that you don't have to add multiple products. For those with oilier or sensitive complexions, there are now different formulations of sunscreens specially designed for your skin type.
Take care of your skin on the slopes
Sunlight is stronger at higher altitudes (fewer clouds to block it) and is reflected off of the white snow, so putting sunscreen on your face and any other exposed skin while skiing is as important a part of your ski equipment as your helmet or ski boots. Protect against frostbite or micro-injury to your skin in freezing temperatures by making sure to cover all exposed areas of skin with a moisture balm and wool or synthetic scarf or neck-warmer that will stay dry.
Warm up cautiously
Many of us can't wait to turn up the heat in our apartment, take a long hot bath or shower, or sit by a fire once we get chilled in the winter months. Unfortunately, hot air or hot water can actually dry your skin out and increase irritation. Hot water evaporates more quickly, and if you don't moisturize your skin right away after bathing, tiny cracks in the skin let the skin's nerves get exposed to air, resulting in itchy, painfully dry skin and even eczema. So, keep the bathroom door closed while taking your shower or bath to trap the moisture and apply your moisturizer in your humid bathroom immediately after your bath or shower.
Moisturize, moisturize, moisturize
You may want to switch to a heavier moisturizing lotion for both your face and your body, and look for one that contains compounds such as ceramides and hyaluronic acid. These two moisture superheroes help to reinforce your skin's natural protective barrier, trapping moisture inside.
You still need plenty of water to drink
Even though you may not be sweating as much or feel as hot as you do in the height of the summer months, your body may need even more water during dryer, cooler months, especially if you are drinking more dehydrating coffees or teas to keep warm. Don't forget to add an extra glass of water or two every day, even if you don't feel thirsty.
Consider intensifying your anti-aging skin care strategies this winter
Winter months with more time inside or on holiday may be an ideal time to try one of the many esthetic therapies available at Turó Park Medical Center. These include:
The "lunch time" chemical peel (PRX-TR33), famous for superior results with less downtime, less pain, and lower-cost.
Plasma Rich Platelet Facials.
Botox and hyaluronic fillers
Laser therapy with the Dermaplax laser
Mesotherapy (injections of vitamins, enzymes, hormones, and plant extracts to rejuvenate and tighten skin, as well as remove excess fat on the face, neck, hands, and body).
Turó Park's English-speaking plastic surgeon in Barcelona, Dr. Noemi González Muñoz offers free initial consultation appointments during which she can advise you on the variety of treatments available and offer a personalized skin care analysis and anti-aging strategy.