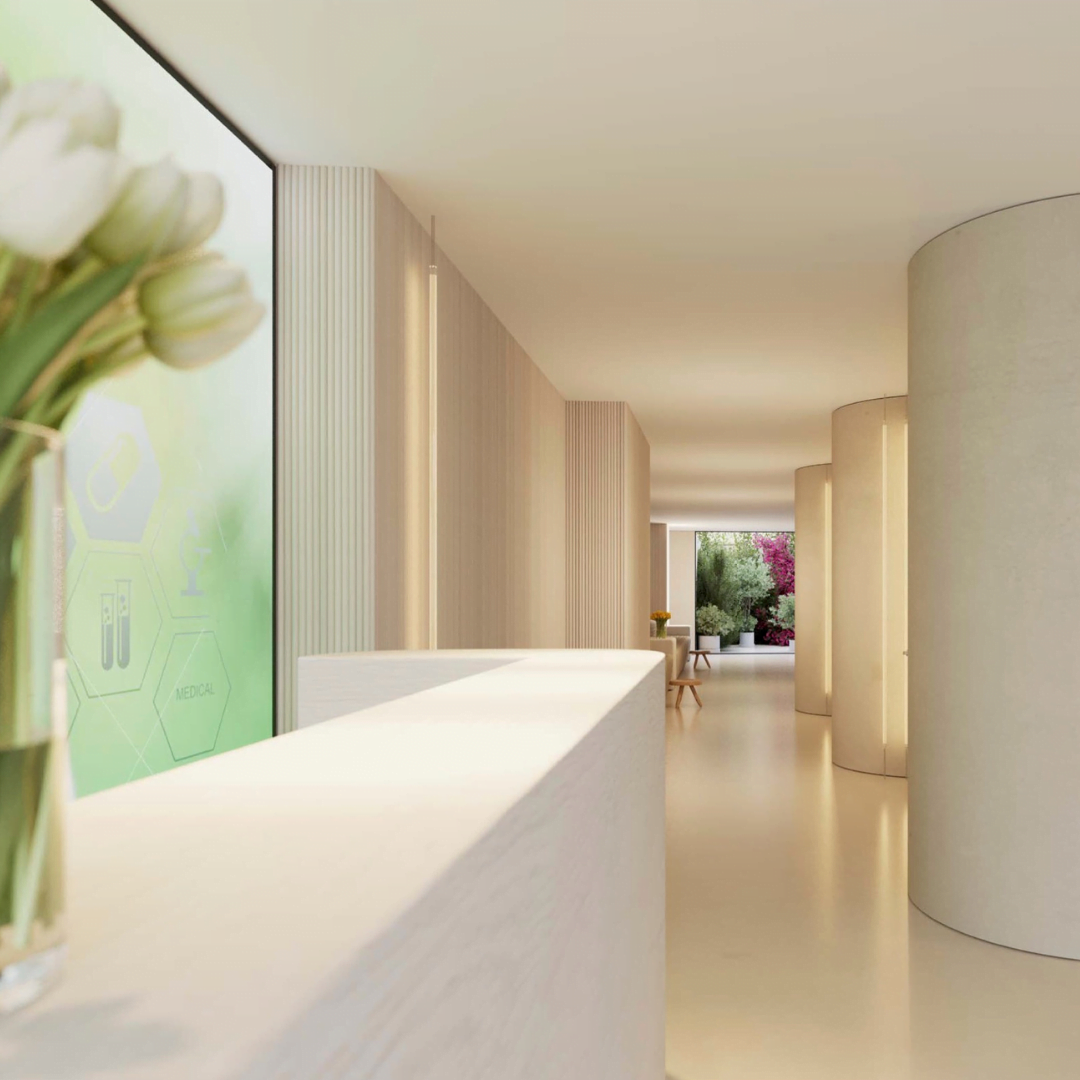 Second Barcelona clinic opening
Turó Park Dental and Medical Center boosts expat healthcare services with second Barcelona clinic
Written by Chené Koscielny
Turó Park Dental and Medical Center is set to increase their private healthcare services for expats and tourists threefold with the addition of a second Barcelona clinic, offering innovative new treatments and day surgeries.
The center, which started as a small dental and medical practice for expats with three doctors nearly five years ago, now boasts a patient list of 40,000 and a team of 30 specialist doctors and dentists covering the entire medical spectrum.
"The opening of our second clinic is the fruition of a longstanding vision to give expats easy and comfortable access in their own language to all the healthcare services they may need in one single place or platform. We now have enough square meters to fully implement our vision in Barcelona" said Dr. Madeleine Smit, CEO, and co-founder of Turó Park Medical Center.
New facilities and treatments
The clinic is scheduled to open in April 2022 next to the existing center, adding 400 square meters that will house eight consulting rooms, two operating theatres, a laboratory, an interactive staff room, a call center, and a patio.
The two spaces are located right to each other on the North East Square of Turo Park and together will house a range of dental and medical institutes.
The current space will be used for the dentistry & orthodontics services and a reception area, and the new premises will be dedicated to their expanding offer of medical specialities.
The clinic will have its own nurse and laboratory to enable them to provide tests on site:  COVID-19, sexually transmitted diseases (STD) and blood tests. 
There are many treatments that will be performed in the newly developed day surgeries, for example, oculoplasty, blepharoplasty, bichectomia, liposuccion, breast augmentation, scar corrections, hair transplants and minor ear and nose corrections.
By offering surgeries on-site, the center will have more control over the procedures, reduce costs, and speed up the process.
A recipe for success
The main reason for the center's phenomenal growth is its commitment to adapting medical services to the needs of its patients, rather than the other way around, said Dr. Smit.
"Medical professionals tend to have boundaries between disciplines, such as dentists and doctors but for patients these boundaries are unnatural. For them it makes sense to have all healthcare services in one place rather than having to go all over town to see different doctors," said Dr. Smit, who has been working as an orthodontist and healthcare manager for 25 years.
For example, at Turó Park Dental and Medical Center, you could have a dental checkup, women's health consultation, and COVID-19 test – all in the space of one morning, she added.
Unlike other local healthcare services, the clinic offers same-day appointments and is open 7 days a week and on public holidays, allowing patients to access doctors at times that suit them, rather than having to adjust to the schedule of medical professionals.
Add to that a team of highly qualified, culturally-sensitive, multilingual doctors and dentists working with the latest equipment and offering treatments in a modern, yet warm and welcoming space, and you have a recipe for success.
Thanks to the center's growing network of insurance partners and reimbursement insurance policies, patients pay for medical treatments but are reimbursed between 80 and 100 percent by their medical insurance.
"We want to make life as easy as possible for our patients," says Dr. Smit, who has been an expat for most of her life. "My life story is similar to those of my patients, so I truly understand how important it is to find accessible healthcare services in your own language when settling in a foreign country."
The full scope of medical care
The new clinic provides the medical team with the space and infrastructure needed to offer the full scope of care in their specialist areas.
As part of the expansion, services will be reorganized into 8 different institutes, as follows:
Dentistry & Orthodontics
General Medicine & Pediatrics
Medical Specialties (Dermatology, ENT, Ophthalmology, Infectious diseases etc. )
Sports Medicine & Cardiology
Women's Health, Obstetrics & Gynecology
Aesthetic Medicine, Plastic & Reconstructive Surgery
Mental Health
Medical Testing & Vaccination
All of which are represented by a cluster of medical professionals offering specialized services in each area.
This means none of the specializations will be served by one medical professional only, but each area is looked after by a team with a range of skills, who collaborate to find solutions for patients when needed. Referrals will be made within and between the teams ensuring that the patients receive fully comprehensive treatment.
The new services will increase the center's treatments threefold, however, Dr. Smit is adamant the service will remain personal, offering a warm and secure environment to make expats feel welcome and at home.
E-health services
COVID-19 has been the catalyst for speeding up the delivery of the center's long-planned e-health services during the past 2 years, said Dr. Smit.
The specialists within each institute will offer digital health consultations available from April, including mental health sessions, the renewal of prescriptions, second opinions, assisted reproduction, nutritional advice, and medical follow-up appointments.
STD testing – for which there is a big demand among internationals in the city –  will be offered to patients who will be able to buy testing kits online, have them delivered to their homes, and book online follow-up consultations or at the clinic. The system is designed to respect anonymity.
More importantly, statistics show that 20 % of patients who regularly test for STDs show up positive, in which case the clinic can provide on-the-spot treatment and follow-up with a highly-qualified specialist.
The clinic also plans to expand its services for medical tourists, giving them access to a team of highly qualified international doctors in different languages online, especially for fertility, cosmetic and dental treatments.
Future plans
Dr. Smit attributes her success to an attitude of risk-taking, passion, and determination. She also credits a team of highly qualified, international professionals who are pro-active, open to learning, and equally committed to patient care.
Never complacent, she already has plans to replicate the business model in Madrid and other Spanish cities, once the new clinic is up and running.