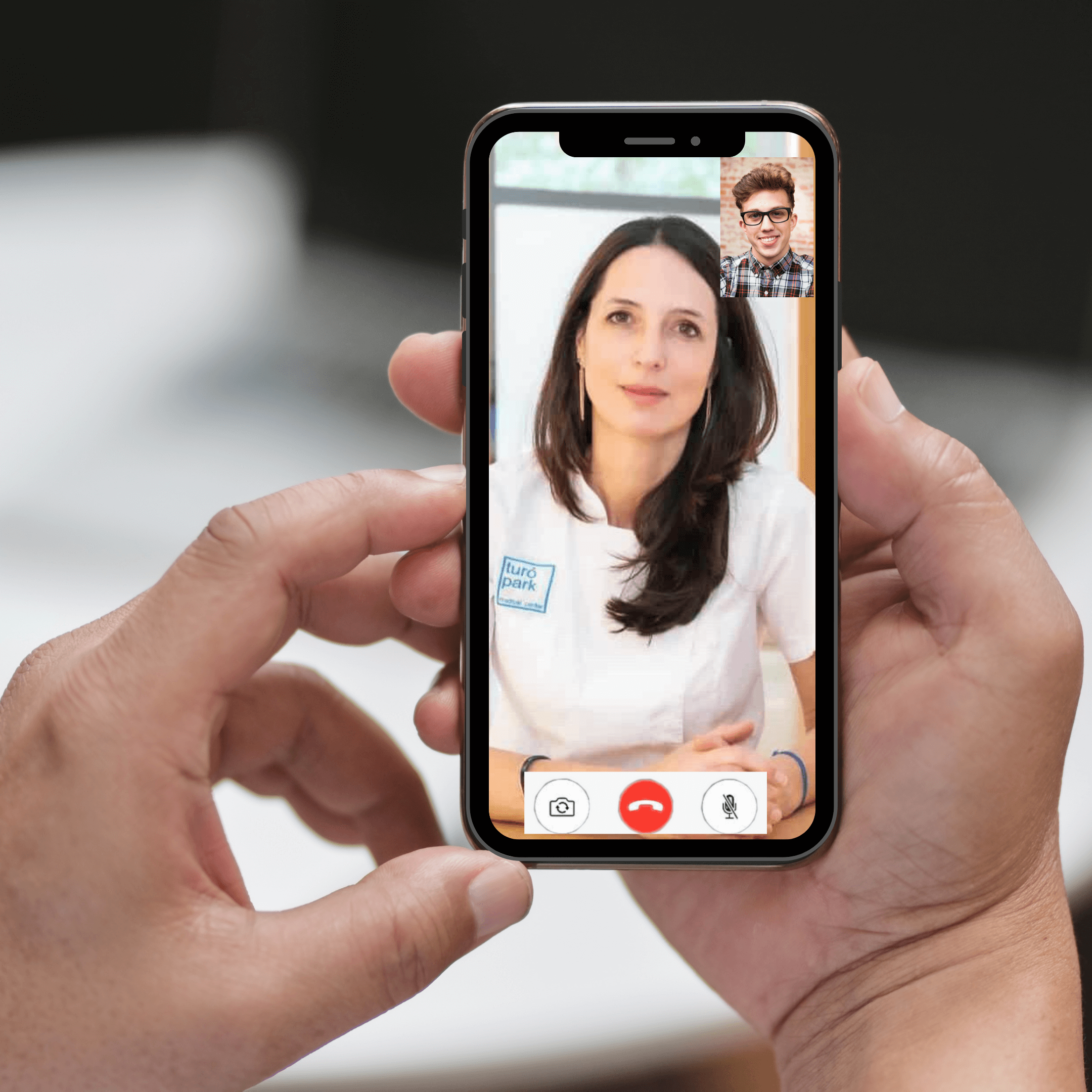 Telemedicine
Teleconsult our English-speaking doctors in Barcelona
The medical teleconsultation platform at the English-speaking clinic in Barcelona Turó Park Dental & Medical Center has already been used more than 400 times and the trend seems to continue as the new school year begins. Meeting Dr. Madeleine Smit, founder and director of the Turó Park Dental & Medical Center in Barcelona.
What services do you offer through your teleconsultation platform?
Let me first of all clarify for your readers the 5 activities that telemedicine encompasses with the graph below.
It is clear that "classic" teleconsultation is only one aspect of telemedicine. Alongside this, there is also tele-expertise, when your doctor consults another practitioner online to benefit from their expertise, tele-assistance, when a doctor performs an act with the virtual help of another doctor, medical regulation, when once a diagnosis has been made, a professional directs the patient to the most appropriate treatment, and finally telemonitoring, which allows the doctor to keep an eye on his patient at all times.
If I come back to your question, our teleconsultation service allows patients to consult all of our 30 general practitioners and specialists at the clinic online and, for 80% of them, to access an appointment the same day, in just a few clicks. Patients can book an appointment with their specialist doctor, general practitioner, gynecologist, pediatrician, ENT specialist, cardiologist, dentist, or other, 24 hours a day, 7 days a week, 365 days a year.
After the appointment, the patient receives their prescription by e-mail which is available in any pharmacy in Spain. The bill will also be emailed allowing to the patient the reimbursement by their insurance company.
What makes this service offered by the Turó Park Dental & Medical Center Clinic so unique?
The legal aspect is very important. In Spain, doctors who tele consult must all be registered at the Spanish Medical Association in order to legally issue prescriptions nation-wide, according to their specialty. This is not the case for platforms registered in the UK, for example.
Another of our strengths is our linguistic approach, and more precisely, English-speaking doctors, which allows our patients to feel at home. Indeed, we know that being treated in a language that one does not master well is an unpleasant experience that often generates a certain frustration. To avoid this, the doctors at the Turó Park Dental & Medical Center are all multilingual.
We have been specifically reactive during this health crisis. It was unthinkable for us that our chronically ill patients would be deprived of prescription refills simply because they could not travel to the clinic. We therefore accelerated the implementation of our digital solution, a tool that is also very complementary to face-to-face visits.
In conclusion, I would say that our teleconsultation service is really complete, practical and above all secure.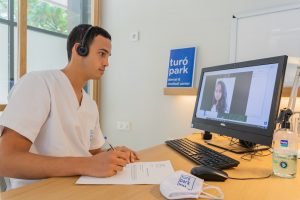 Do you think teleconsultation can replace physical consultation?
Teleconsultation is not intended to replace physical consultation. It is simply a fantastic means of communication that is now an integral part of the patient's journey.
Imagine the time saved compared to face-to-face consultations where it is necessary to travel for example for a simple reading of medical analyses or a first appointment.
This service also makes it possible to obtain a second medical opinion compared to a diagnosis made by a colleague (30% of operations or interventions could be avoided.
We also have many consultations with patients who are embarrassed to come and talk in person about more personal problems, such as sexual, couple or family issues. Teleconsultation with a psychiatrist or psychologist is also very practical in cases of burn-out, depression or other psychological disorders such as phobias or eating disorders, where a certain anonymity is sought by patients.
For the international community in Spain who live far from a big city or who do not have the possibility to consult a French-speaking doctor, this service is very useful. We have patients from all over Spain. The same goes for people with reduced mobility or patients of our clinic who are going on vacation and still wish to consult their usual practitioner.
Many health professionals believe that the digitalization of consultations will lead us to organize 50% of appointments online in the near future. This is entirely possible, and we are prepared for it.
How do your patients judge this new practice?
Being able to consult a doctor simply by phone, without having to travel or park, is really appreciated by our patients, especially in these particularly complicated times when they are looking for solutions to minimize the risks of contamination.
The first reaction is therefore good, but it is in the reality of the field that it then takes on its full meaning, when the patient becomes aware that their cardiologist will now be able to follow them every day, at a distance, if necessary, that the pediatrician will be able to auscultate an infant thanks to the connected tools, that a person in depression will be able to consult a psychologist without having to travel, etc…
The possibilities are infinite, and we are only at the beginning.