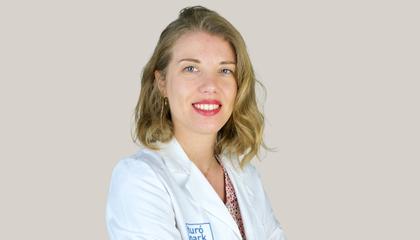 Discover more about me
Dr Erika Bonacina is an English-speaking OB-GYN in Barcelona.
Education
Dr Erika Bonacina studied at the Faculty of Medicine of the University of Pavia (Italy) and the University of Zaragoza, then later studied gynecology and obstetrics at Vall d'Hebron University Hospital.
In 2019 Dr Bonacina did a training stay at King's College Hospital and the Fetal Medicine Foundation in London, delving into the world of ultrasound and fetal medicine.
Her interest has always been focused on monitoring high-risk pregnancies, presenting and contributing to studies on placental insufficiency and other risk conditions during pregnancy.
Discover the opinions about our doctor and leave your own.
Book an appointment with Dr. Erika Bonacina