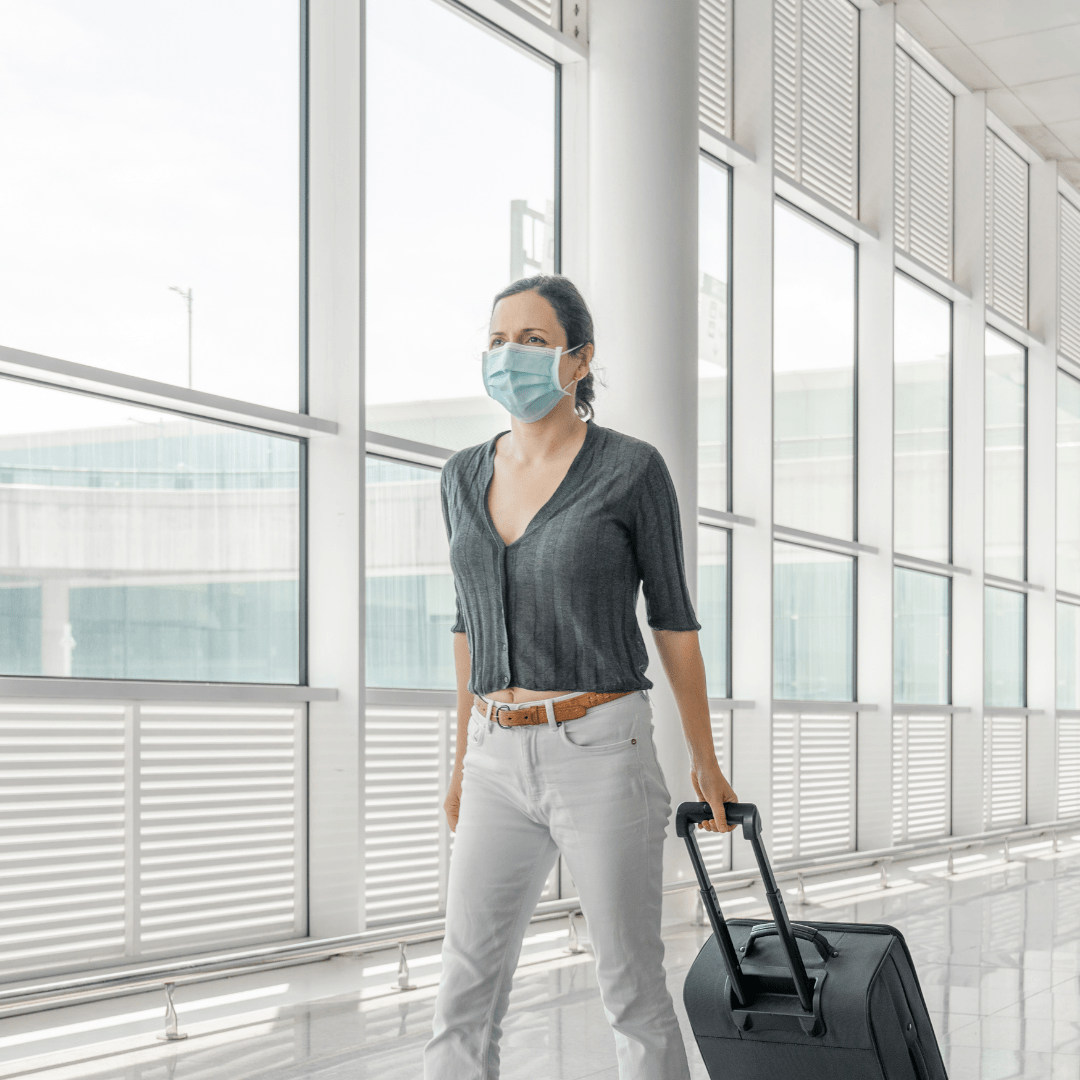 COVID-19 and travel to France
Everything you need to know about COVID-19 and travel to France
Before indicating the requirements regarding COVID-19 and travel to France, it is essential to note that all Covid-19 regulations are subject to change very quickly. They are updated periodically, so it is advisable to consult these travel recommendations in the days immediately prior to your trip.
What is necessary to enter?
In order to enter France, a COVID certificate is compulsory for all persons over the age of twelve years and two months. Under this age, the COVID certificate is not required. This certificate is generated in digital DCC format which is recognised throughout the EU.
When can I get a COVID certificate?
All travellers over 12 years of age from Spain entering France by any route must have one of the following 3 conditions to get their COVID certificate:
Entering by flight.
If you are travelling to France by plane, as well as the COVID certificate, it is necessary to fill in an affidavit certifying that you have no symptoms and have not been in contact with a Covid-19 positive case in the last 14 days, either before boarding the plane or during the flight.
Entering by land.
If you are travelling by land, there are exceptions to the above requirements, which are as follows according to government information:
Overland travel of less than 24 hours and within a 30 km radius of the place of residence.
Journeys by land for professional reasons whose urgency or frequency prevents the test from being carried out.
Journeys by road transport professionals in the exercise of their professional activity.
Mask requirements
Above all, it is important to remember that the use of face masks is compulsory in enclosed spaces, on public transport and in certain outdoor situations (crowds, queues, markets, sporting and cultural events, etc.).
In addition, the COVID passport is compulsory in all French departments in order to gain access to certain places.
Booster doses
If you are over 65 years old, the validity of your "vaccination pass" is conditional, as of 15 December, on supplementing your vaccination schedule with a booster dose.
Those who have received the second dose of the vaccine (or a single dose in the case of people who have overcome the disease) before 15 May 2021, must have subsequently completed their vaccination schedule with a booster dose to keep their health pass and have access to all types of establishments with it.
Those over 18 years of age who have completed their vaccination schedule before 17 June 2021 must also have a booster dose if they wish to keep their health pass.
From 15 February, the requirements will be tightened, and maintaining the health pass will be conditional on having received the booster dose 4 months after the second dose.
COVID Recovery Pass
There is more information here about the recovery certificate.
It is valid up to 180 days after the first positive diagnostic test. This document must make explicit mention of the date of the first positive test, the type of test carried out and the country in which the certificate was issued.