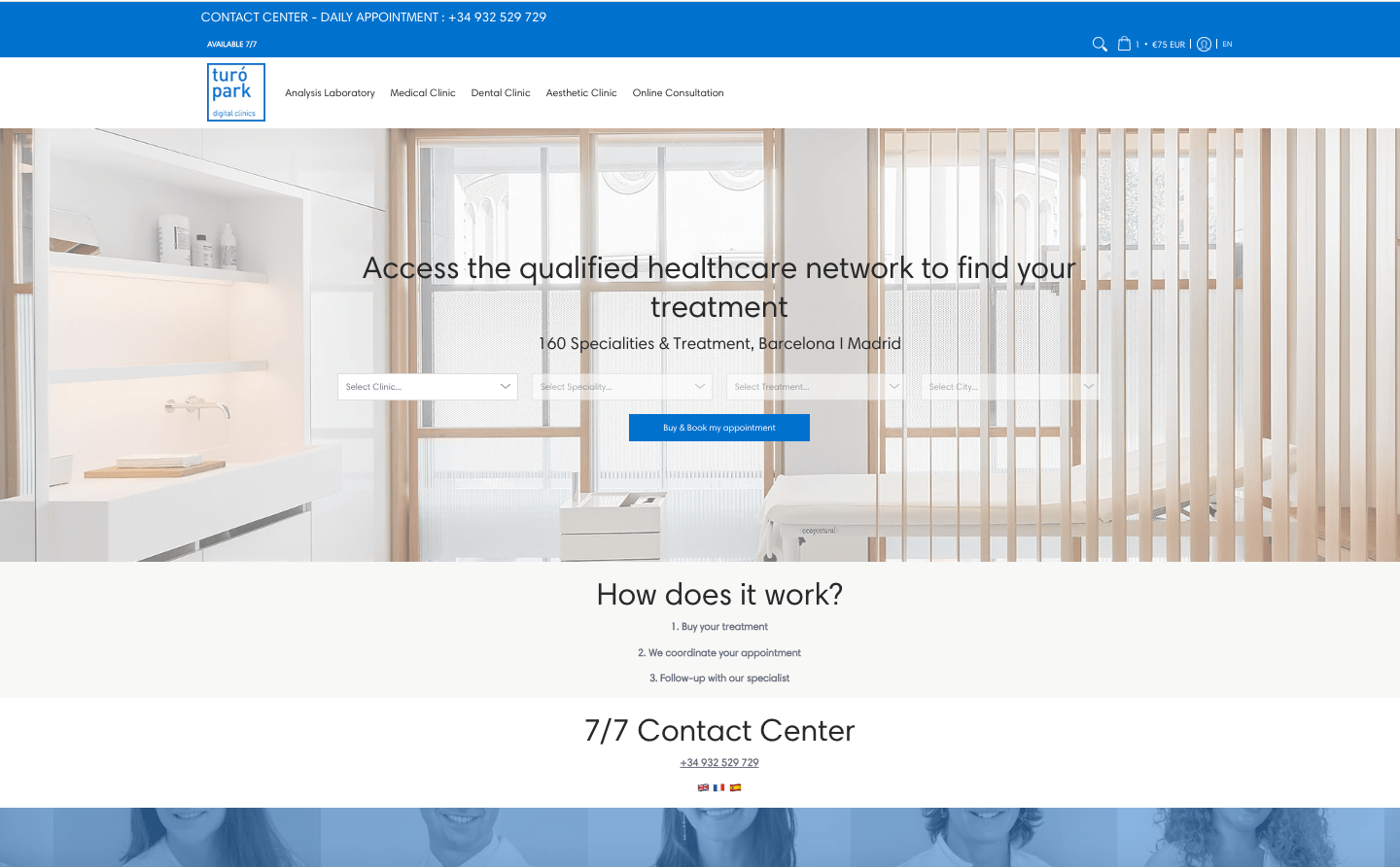 Turó Park Clinics e-shop is live!
The Turó Park Clinics team is proud to introduce its new e-shop, a digital platform designed to simplify your life!
With Turó Park Digital Clinics, you have access to dozens of medical treatments and packages to meet all your needs:
Cardiology: electrocardiogram, cardiac profile, Holter monitor, etc.
Gynaecology: complete gynaecological check-up, pregnancy test, ultrasound, IUD removal...
Preventive medicine: complete check-up, chest X-ray...
Laboratory: Covid tests, blood tests, STD screening, urine analysis...
Cosmetic medicine: trichotest, PRP for hair, mesotherapy, capillary...
And many more!
Simply book and pay for your treatment online, then wait for the Turó Park Clinics' contact center to contact you to schedule your appointment:
You can also book your online consultation with our GPs and specialists, even for the same day!