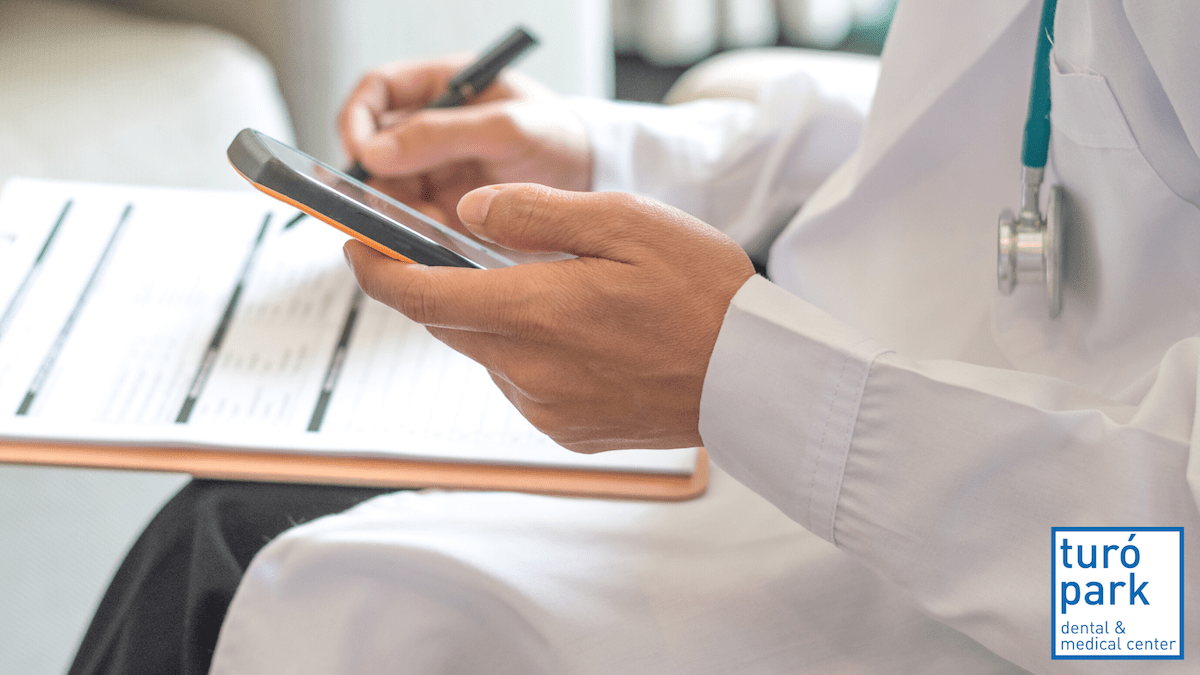 Try a video consultation
Video consultation at Turó Park Dental & Medical Center
Turó Park Dental & Medical Center is united and committed to the nursing staff for their heroic action on their fight against #Covid19.
Turó Park Dental & Medical Center collaborates with everyone's effort offering a 20% discount on online booked video consultations over the confinement period.
Some figures since the beginning of the confinement period
x20 the number of video consultations
40% of consultations accomplished effectively allowing to the avoid waiting time at the clinic.
In which cases is a video consultation recommended?
Prescriptions renewals
Second opinions
Medical orientation
What are our available medical specialties?
On Call Doctor
Psychological Assistance
General medicine
Gynecology
Cardiology
Pediatrics
Dentistry
Orthodontics
Book your video consultation now!