Plastic Surgeon
Beauty with harmony of body and mind
English - Spanish - Catalan - French - German
Facial and body medical-aesthetic treatments
Book an Appointment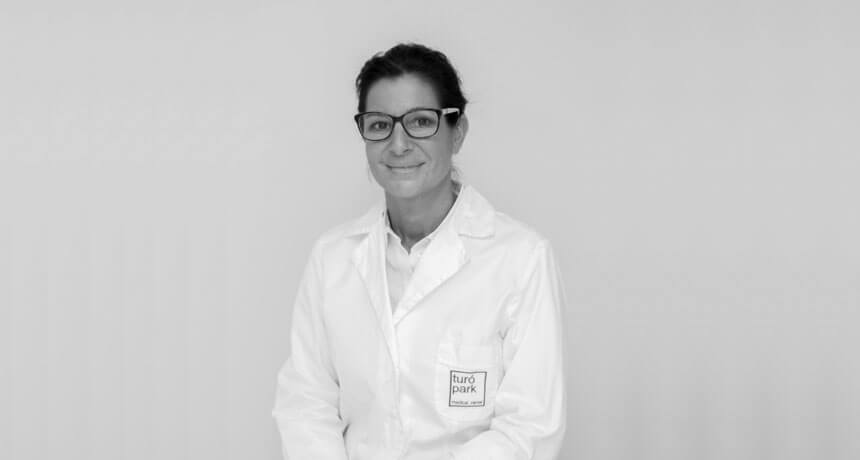 If you are looking for an English-speaking Plastic Surgeon in Barcelona, come to Turó Park Medical Center.
Dr. Noemi González applies the latest medical-aesthetic treatments: mesotherapy, peels, hyaluronic acid, biostimulators, botox, plasma laser. Surgery and cosmetic medicine with the most natural result.
Dr. Gonzalez graduated from the University of Barcelona Medical School and the French Université d´Amiens. Dr. González completed her Doctoral Degree (Ph.D.) at the Humboldt University of Berlin with a Cum Laude level of academic excellence. She completed her training in Plastic Surgery with surgical rotations in Brazil and the United Kingdom.
She is internationally Board-Certified in Plastic, Aesthetic and Reconstructive Surgery by the Colegio Oficial de Médicos de Barcelona (Spain) and Ärztekammer Berlin and NRW (Germany).
Dr. González treats her patients' health and beauty from the inside and outside, through her extensive knowledge of nutrition and its importance to health and well-being. She holds a Masters Degree (MSc) in Clinical Nutrition and Dietetics from the University of Barcelona and has pursued numerous postgraduate courses in Nutrition and Aesthetic Medicine.
In recent years Dr. Noemi Gonzalez has been especially dedicated to the diagnosis and surgical treatment of Lipedema (rare and chronic disease of the fatty tissue of the extremities) using the WAL (Water-jet-Assisted-Liposuction) technique.
Dr. Noemi González promotes a Healthy Lifestyle while her philosophy as a plastic surgeon focuses on natural beauty and harmony between body and mind.
Discover the reviews on this Doctor and leave yours.