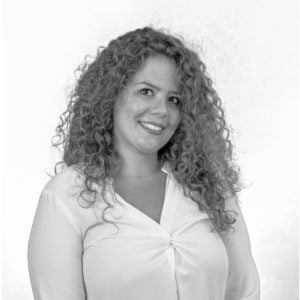 Elsa Maalouf is a specialist in brief therapies, graduated in NLP and Ericksonian Hypnosis. She is here to accompany you to overcome the challenges of life. Your well-being is her priority and she guarantees you a personalized follow-up, adapted to your needs.
In particular, she supports parents in guiding their children to the best of their ability to achieve their goals and objectives. She is specialized in family and marital system, infantile, perinatal (before, during and after pregnancy) and infertility.
Brief Therapies: NLP, Ericksonian Hypnosis, Baby, Child and Pregnant Woman Hypnosis.
You may go through periods of anxiety, or find yourself constantly tired, or have difficulties accepting romantic or professional setbacks, or even feel like you are wasting your life.
Whatever your needs, she is here to support you.
Therapy is a process of self-discovery and during her sessions she encourages behavioral transformation by adopting a positive attitude and new habits.
She has the tools and professional experience to help you get back on the path of wellness.
Managing emotions, Self-confidence, Blockages, Mild and consequential trauma, Addictions (tobacco, alcohol, drugs), Phobias (social, school, public speaking, Hyperactivity disorders, Psychosomatic disorders (problems of unexplained pain and discomfort), Allergies, Enuresis, Depression, Burn out, Anxiety, Obsessive-compulsive disorders, Eating disorders, Weight loss...
Discover the reviews on this Doctor and leave yours.