Doctor Sports Medicine and Health
General Medicine and Cardiology
English - Spanish - French - Catalan
Book an Appointment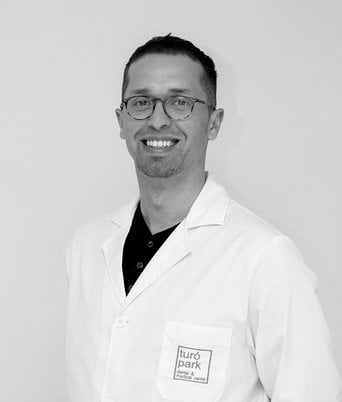 Dr. Gonzalo Santellán was born and raised in Buenos Aires, Argentina.  He received his medical training there specializing in general medicine and cardiology.  Dr. Gonzalo Santellán arrived in Barcelona 5 Years ago in order to obtain his specialist degree in Sports Medicine and Sports Health at the CAR (High Performance Center).  He elaborated his interest in health and medicine by completing a training program in Neuro-linguistic Programming and is currently studying Psychology.
Dr. Gonzalo Santellán is passionate about sports, wellbeing and the body-mind balance.  When not practicing medicine, he is involved in swimming, a discipline in which he is a trained instructor, aqua-therapy rehabilitation, yoga and meditation. Dr. Santellán has a holistic approach to general medicine and sports medicine (injuries, reconditioning and performance).
He is fluent in Spanish and English and speaks basic French and Catalan.
Discover the reviews on this Doctor and leave yours.