Cardiologist
We take care of your heart
English - French - Spanish - Catalan
Book an Appointment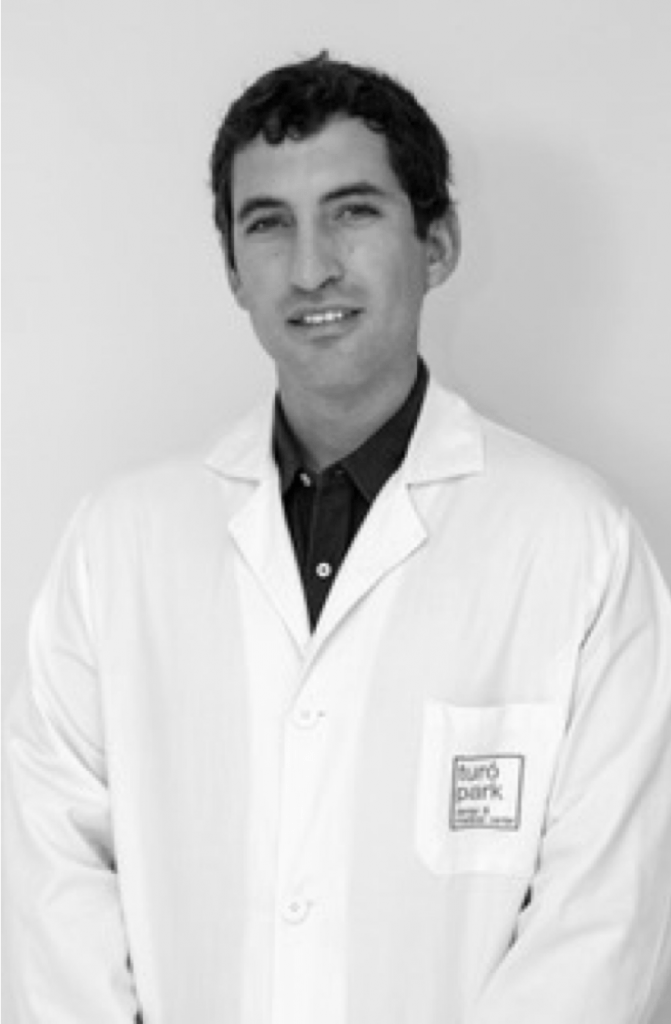 Doctor Juan Carlos Portugal received his medical degree from Cayetano Heredia University in Lima (Perú) and had the opportunity to attend a medical rotation at the University of Tennessee Medical Center (USA). Soon after, he became a Cardiology fellow in Gran Canaria's Dr. Negrin Hospital (Spain) and reinforced his formation in advanced cardiac imaging in Ramon y Cajal Hospital in Madrid (Spain); as well as, in congenital cardiopathies and coronary cardiac care in Louis Pradel cardiovascular hospital in Lyon (France).
Before graduating, he obtained European accreditation in Transthoracic Echochardiography which allowed him to work as an assistant in the renowned cardiac imaging unit in Vall d'Hebron (Barcelona). Currently he is acquiring a Masters in Sports Cardiology and regularly attends international courses and conferences regarding current clinical cardiology and cardiac imaging methods in order to enhance his medical education.
His cardiology consultations specialize in the prevention of diseases at every stage. From primordial, healthy lifestyle counseling in which physical activity/sports and diet are core parts of the program, to secondary and tertiary prevention where disease relief and quality of life preserving measures and preventing disability are the main objectives. Furthermore, he is committed to the follow up and counseling in oncological patients for the prevention of cardiovascular complications since Cardio-Oncology is one of his main interests.
Doctor Juan Carlos Portugal is able to attend your cardiovascular consultations in English, French and Spanish and to perform non-invasive cardiac tests like echocardiography, stress tests and rhythm holter/blood pressure holter interpretation.
Discover the reviews on this Doctor and leave yours.