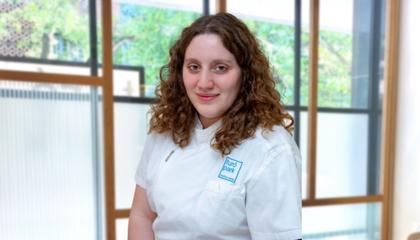 Dr. Nuria Bratos
General Practitioner
English - French - Spanish - German - Farsi
Book an appointment
Discover more about me
Dr Nuria Bratos is a general practitioner and is fluent in French, English, Spanish, German and Persian. She welcomes you to the Turo Park Clinics, in the heart of Barcelona.
Dr. Nuria Bratos has worked in several hospitals in Barcelona but also in France and Germany and now consults at the Catalan Health Institute, as well as at the Turó Park Clinics.
Dr Nuria Bratos offers in-office consultations as well as online consultations so that you can benefit from remote care, wherever you are.
Education
Dr Nuria Bratos holds a degree in General Medicine, specializing in family medicine, from the Complutense University of Madrid, and she completed part of her studies in France (University of Strasbourg) and in Germany (University of Heidelberg). She has worked in several structures, hospitals and health centers, in Barcelona, but also in France and Germany.
Discover the reviews on this Doctor and leave yours.
Book an appointment with Dr Nuria Bratos