Travel Medicine
We keep you safe and sound when you travel
Spanish - English - French
Book an Appointment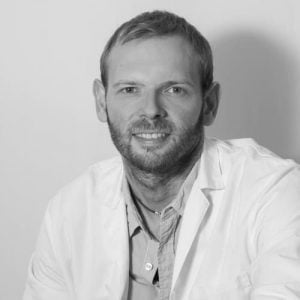 Dr. Ambrosioni is an English-speaking specialist in infectious diseases and travel medicine. Get vaccinated in time to travel and avoid infections.
Dr Ambrosioni obtained his medical degree in 2001 and Infectious Diseases Specialty in 2006 from the University of Buenos Aires. He also gained a Master's in Infectious Diseases from the University of Geneva. Dr. Ambrosioni was a consultant in Infectious Diseases at the Geneva University Hospital between 2008 and 2013, joining Hospital Clínic at the University of Barcelona in 2014.
He is an experienced and highly respected Consultant for Infectious Diseases and Travel Medicine.
The Centers for Disease Control and Prevention recommend that travelers with complex itineraries, with health problems, or travelers concerned about their health safety, see a doctor who is specialized in travel medicine.
Our travel medicine specialist will take into account:
Where are you traveling
The length of your trip
The types of activities you might do
Your personal conditions such as your age, medical and vaccine history, and current medical state
And he will give you recommendations about the vaccines for your destination, he will discuss your allergies, current medications, or other health concerns to keep you healthy during your trip.
If you are looking for an English doctor in Barcelona, here is your Travel Medicine specialist.