Infectious Diseases and Travel Medicine
We keep you safe and sound when you travel
English - Spanish - Catalan - French
Book an Appointment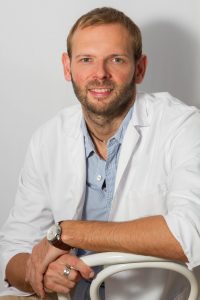 Dr. Ambrosioni is an English-speaking, infectious disease specialist. He also specializes in travel medicine and keeping his patients healthy for their global travels.
Dr Ambrosioni obtained his medical degree in 2001 and Infectious Diseases Specialty in 2006 from the University of Buenos Aires. He holds a Master's degree in Infectious Diseases from the University of Geneva. Dr. Ambrosioni was a consultant in Infectious Diseases at the Geneva University Hospital between 2008 and 2013, joining Hospital Clínic at the University of Barcelona in 2014.
As highly-respected consultant for Infectious Diseases and Travel Medicine world-wide, he provides care for travelers with complex itineraries, with health problems, or travelers concerned about their health safety.
Discover his latest contributions to Covid-19 research
Fin de l'état d'urgence sanitaire en Espagne :

«C'est raisonnable au niveau national», estime Juan Ambrosioni (@juanambro1), médecin infectiologue à l'Hospital Clinic de Barcelone pic.twitter.com/9DrxcPQ1Fz

— RT France (@RTenfrancais) May 4, 2021
Equinox magazine Covid Info Thread (in French)

Dr Ambrosioni : « Evitez les endroits fréquentés à Barcelone ». March, 6th, 2020
Dr Ambrosioni: « On ne sait pas quand le coronavirus s'arrêtera à Barcelone ». March, 13th 2020